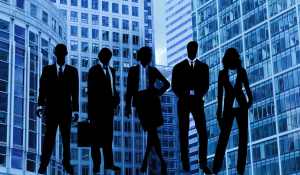 Outsourcing: To many, this is the dirtiest of dirty words – implying the shipping of jobs overseas, forcing customers to deal with service reps who don't understand English and profits over people. Outsourcing has a very negative image.
The core philosophy of outsourcing isn't a bad thing – to address internal limitations by employing an outside firm that can shoulder the responsibility. It's often a lower-cost solution that adds value to products, improves customer experience and ultimately grows top-line revenue.
Outsourcing business development has been on the rise in recent years, which addresses an issue we've written about before. Many businesses, especially small- to mid-sized companies, simply don't have the sales staff to manage relationships with current customers and hunt for new clients.
The Vx Group ActiveOutreach™ program is a perfect example. The program has a single focus – adding new, high value customers for our clients. Functioning as an extension of your sales team that does nothing but identify and pursue new customers, we open doors and tee up opportunities for your sales force. Then, when they win the business, your team nurtures and grows the relationship.
The ActiveOutreach™ program gives our clients the ability to expand their brand, grow its customer base, improve sales strategies and maximize top-line revenue.
With 20% conversion rates and up to 12x return on investment, outsourcing business development works wonders for our clients.
Want to learn more? Request a free demo.