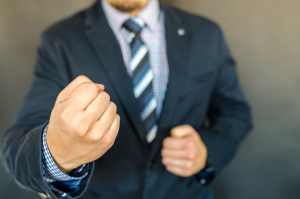 A highly effective sales team is the backbone of any B2B manufacturing company. From strategic and motivational sales leadership to hungry sellers in the field, each team member plays and important role. But creating this sales dream team is easier said than done, and a bad hire can cost your company in more ways than one, including:
Thousands of dollars in lost sales revenue and onboarding costs (up to 30% of employee's first-year earnings) – Forbes
Faster burnout for good employees who must pick up the slack
Negative impact on clients due to poor service – Career Builder
Costs associated with severance, rehiring for the position, possible legal issues
While making a bad hire is preventable, many companies lack the resources to prevent it completely. According to a Career Builder survey, hiring managers said they ended up making a bad hiring decision due to:
Needed to fill the job quickly – 43 percent
Insufficient talent intelligence – 22 percent
Sourcing techniques need to be adjusted per open position – 13 percent
Fewer recruiters due to the recession has made it difficult to go through applications – 10 percent
Didn't check references – 9 percent
Lack of strong employment brand – 8 percent
As you can see, bad hires can be very costly. It's why we started the Vx Group Sales Recruiting Program – a professionally-driven recruitment program to actively recruit and hire top sales talent through targeted marketing and industry expertise. This program delivers a higher percentage of ideal candidates over traditional recruiters, at a fraction of the cost.
Bad hires can happen, but they don't have to.